Alfawise emoji sd card kit: the most practical gift that everyone needs & smiles at
    "Speed is everything!" Sometimes, it is impossible for you to slow down!
When transferring data with other SD cards, do you always check the remaining time? You get anxious, impatient, panic, or even irritated by the slowness. "Hurry up!" your fellow urges you. Only 1 minutes is left! Every second till 100% completion is torturing.
    Have you ever made compromises due to insufficient storage memory? When you really have to delete some precious photos/videos on your devices, do you feel upset? What's worse, it is impossible to get out of the endless loop by doing so, because the problem isn't solved but put off, you'll face it later.
    What is the best solution? Use high-speed SD memory cards! These micro SD cards are our new arrivals that you shouldn't miss!
Alfawise SD Card Kit: A Gift To Pass The Smile
    Inspired by the smiley, we have designed this set of emojis. Compared with the brand name, model, product name, or just a pretty image, these cute emojis are much more meaningful. Each one of them is to encourage you to express joy and pass it around! Let's meet the crew!
      A memory card is used to record down important documents, preserve happy memories, transfer files, and share them with others. It becomes a necessity that nearly everyone needs in the modern society.
      Therefore, if you are looking for a gift, don't forget the new Alfawise SD card kit, because it is so practical that the recipient will actually use it and love it! 
Alfawise Micro SD Card 4K UHD Recording, Yeah, You Can!
      The table below is the standard specs of Class 10, UHS-1/UHS-3 SD cards whose capacity varies from 8GB to 256GB. Certainly, all Alfawise SD cards conform to the standard. If you like recording 4K videos, 64GB/128GB/256GB SD cards are exactly what you need! 

Where Will Alfawise SD Card Be Used?
    There is no denying that an SD card is for most digital devices in the daily life, including:
a. smartphones and tablets whose memory are running out because the cache hasn't been cleared regularly or effectively, or because you just can't stop looking for more information, and that you want to keep too many documents, photos, videos, songs. You might even regret not choosing a smartphone/tablet with more local storage. Well, since mobile data plan is too costly, not for everywhere, the most economical remedy is an Alfawise SD card.
b. digital cameras, GoPro cameras, RC drones, car DVRs, IP cameras which are used for advanced photography, capturing exciting moments, having fascinating birds'-eye views, and protecting your property/yourself respectively.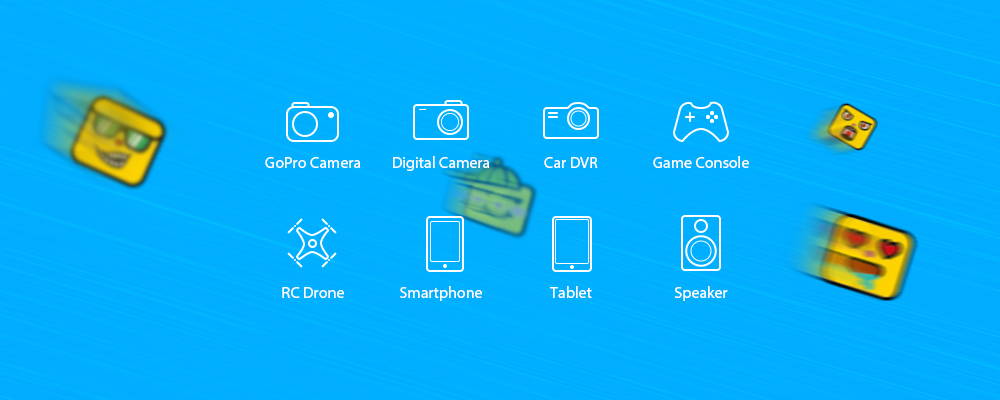 c. games consoles, speakerswhich support local storage, because new games and new songs come out nearly every day. What's more, you're probably tired of the old ones or they are outdated. At least, it's cool to be in fashion.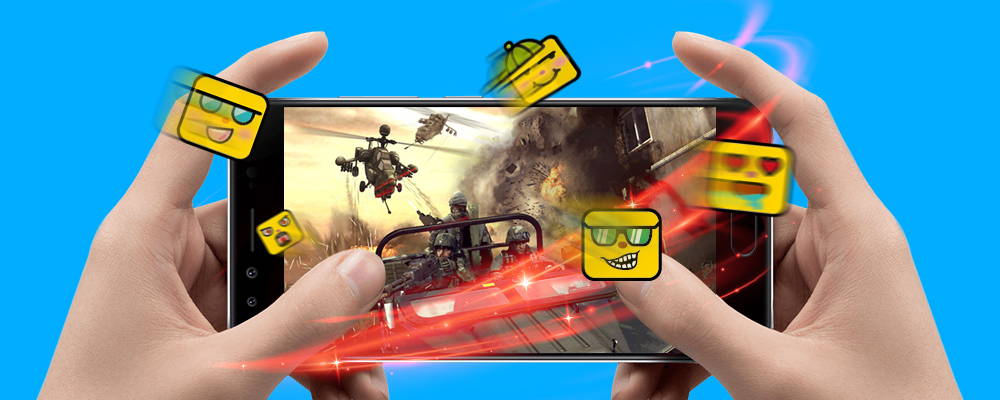 d. devices with SD card slot. These Alfawise micro SD cards can be turned into SD cards, by using an card holder adapter.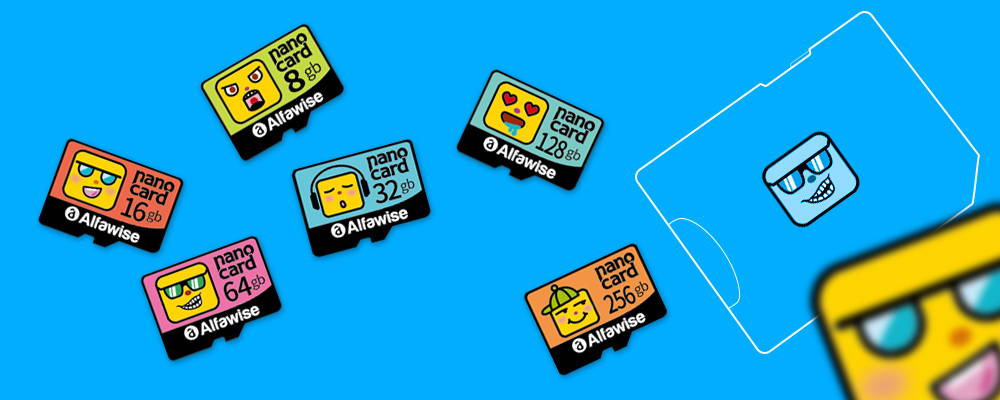 How Many Songs/Photos/Videos Can An SD Card Hold?
    Save another thousands of photos/songs, and never be limited by the storage memory. The larger the extended capacity is, the more resources will you possess, which means the wealth to some extent.

Note: ①Photo: about 5MB each, JPEG file; ②Songs: about 4MB each; ③Videos: 1920 x 720 60fps, about 59MB each
4 Protections: Why Alfawise SD Card?
      You must be desperate if your data can't be read by all means? In fact, the data stored on a memory card will be affected by four major factors: water, magnet, shock, or excessive temperature.
      However, it is not the case with the Alfawise SD card kit, because they are fully protected: water-resistant, anti-magnetic, shock-proof, stable in both cold and hot environments. As a result, choose an Alfawise SD card, hence your data will be kept safe and sound from now on!
Here's The Debut For A Quality Digital Life
    Your digital devices are demanding more storage memory, aren't they? Thus, don't miss the debut of the newly designed Alfawise SD cards which are lovely and useful. Enjoy recording, save more precious memories and important files. Now, it's time to "pass the smile"!

---