the must-have for family trip
Baby strollers are necessities for new parents since holding babies in hands is exhausting and uncomfortable. But pushing strollers around is not easy as well, especially when you need to walk long distances like visiting parks or taking a family trip to another city. Nowadays people have more diversified ways of family travel including self-driving, cycling, taking public transport, etc, parents need muti-functional strollers that can meet all the needs.
At this point you need the latest products of Alfawise, the must-have for a family trip -- Alfawise Recreational Parent-child Folding Bicycle.
It's a bicycle and a baby stroller.
As a bike-stroller, Alfawise recreational parent-child folding bicycle is widely welcomed by European and North American families, because it brings both parents and children a healthier lifestyle. With it, parents can exercise themselves by cycling, babies or toddlers can get close to nature and breath some fresh air, it will be a lovely and precious parent-child time.
And if you are a green traveler who likes to take public transport, Alfawise recreational parent-child folding bicycle can also meet your needs, unlike the single-functional bicycle trailers on the market, it can be easily folded into a common stroller without particular or additional tools, the small size makes it easy to get into all the subways and buses.
It's perfect for families of three to travel easily and safely
Alfawise parent-child folding bicycle makes your family all packed up and ready to go at any time. With the storage basket at the bottom and manned design at the back, it is particularly suitable for the families who have two children to travel together. No matter toys for toddlers or bottles for the babies, all of them can be easily stored in the large capacity basket. Equipped with 4 protective structures including the front safety barrier, 5-point seatbelt, strong safety buckle and quick release handrail, front-basket design instead of towing behind, Alfawise provides the ultimate safety for your children. When the older brother or sister are standing behind enjoying the breeze and outdoor scenery, the baby in the front is always in the sight of the parents, well buckled and protected, being excited and safe.
It's an ideal choice for self-driving tours
Alfawise recreational parent-child folding bicycle can be folded in 5 seconds, the folded size is as small as 85 x 70 x 39cm, only takes 0.2 cubic meters, small enough to fit in any mini-sized vehicle's trunk. It's easy to take it with you for a self-driving family trip, and when you arrived the tourist attraction, no need to worry about the sore feet and arms due to long-distance walking and pushing, just turn the stroller into a bicycle and enjoy the scenery with the baby. At the end of the journey, you can fold the bicycle part very steadily without picking up the baby, the sleeping baby will not be awakened at all. Imagine this, on a sunny weekend, you drive the whole family to a suburb or market, take the folding parent-child bicycle out and walk / cycle around with it, the parents can relax and enjoy the happy time as much as they like, the baby can sleep whenever he or she is tired, what a happy time it would be!
It can accompany multiple children
When making purchase decisions for baby products, practicability and durability are always important considerations. You can call it an ideal product if a stroller can either be durable enough to use by multiple children or provide more applications as a child grows up. Well, Alfawise recreational parent-child folding bicycle can achieve them both. The frame is made of aviation-grade aluminum alloy, light and solid. The multifunctional design not only simplifies the family trip, but also provides good entertainment for the elder children.
In conclusion, Alfawise recreational parent-child folding bicycle is a must-have for small families with 1 or 2 kids when going on a family trip. Being a foldable multifunctional bike-stroller, it will carry a lot of good memories and witness the children's growth with you. At last, let's make a comparison list between Alfawise Recreational Parent-child Folding Bicycle , ordinary baby strollers and the bicycle trailers on the market.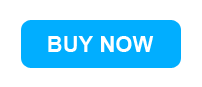 ---